We provide CCTV solutions for Commercial and industrial sectors. We had successfully installed security systems in different Government and Private sectors. We ensure that your property and assets are protected 24/7. Call us today to implement a customized security solution to protect your business. We give solutions for City Surveillance, Perimeter supervision, Road safety monitoring, Indoor-Outdoor safety solutions.Surveillance of the public using CCTV is common in many areas around the world. In recent years, the use of body worn video cameras has been introduced as a new form of surveillance, often used in law enforcement, with cameras located on a police officer's chest or head. Video surveillance has generated significant debate about balancing its use with individual right to privacy even when in public.
In industrial plants, CCTV equipment may be used to observe parts of a process from a central control room, for example when the environment is not suitable for humans. CCTV systems may operate continuously or only as required to monitor a particular event. A more advanced form of CCTV provides recording for possibly many years, with a variety of quality and performance options and extra features (such as motion detection and email alerts). More recently, decentralized IP cameras, perhaps equipped with megapixel sensors, support recording directly to network-attached storage devices, or internal flash for completely stand-alone operation.
Types :
Dome Camera
Dome CCTV Cameras. Dome Security Cameras are named for their dome-like shape. Dome cameras are commonly used in surveillance systems inside of homes, casinos, retail stores, and restaurants. A varifocal dome camera gives you the flexibility to adjust the focal distance of the camera lens to exactly where you need it.
Fixed Camera
A photographic lens for which the focus is not adjustable is called a fixed-focus lens or sometimes focus-free. The focus is set at the time of lens design, and remains fixed. Fixed-focus cameras with extended depth of field (EDOF) sometimes are known as full-focus cameras
PTZ camera
A pan–tilt–zoom camera (PTZ camera) is a camera that is capable of remote directional and zoom control. In television production, PTZ controls are used with professional video cameras in television studios, sporting events, and other spaces. They are commonly referred to as robos, an abbreviation of robotic camera.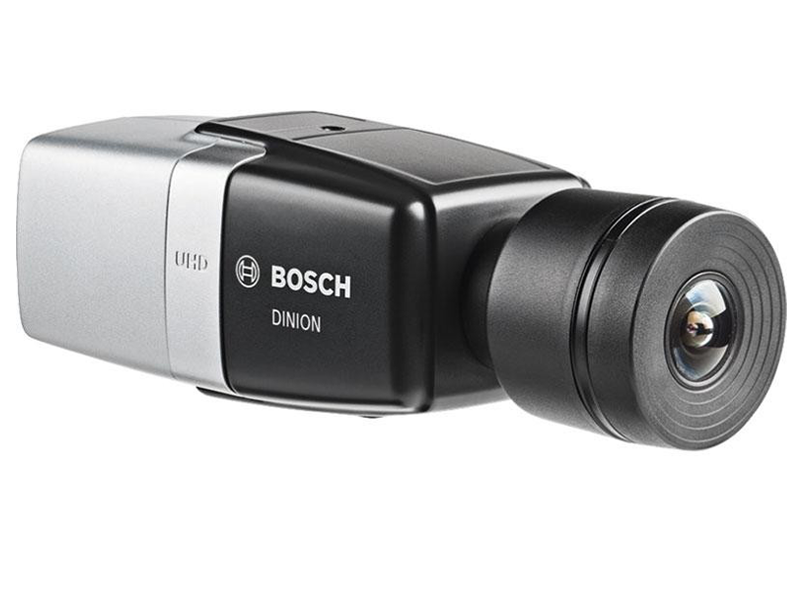 Box camera
A box camera is a simple type of camera, the most common form being a cardboard or plastic box with a lens in one end and film at the other. The lenses are often single element designs meniscus fixed focus lens, or in better quality box cameras , Because of the inability to adjust focus, the small lens aperture and the low sensitivity of the sensitive materials available, these cameras work best in bright light. Eventually, box cameras with photographic flash, shutter and aperture adjustment were introduced, allowing indoor photos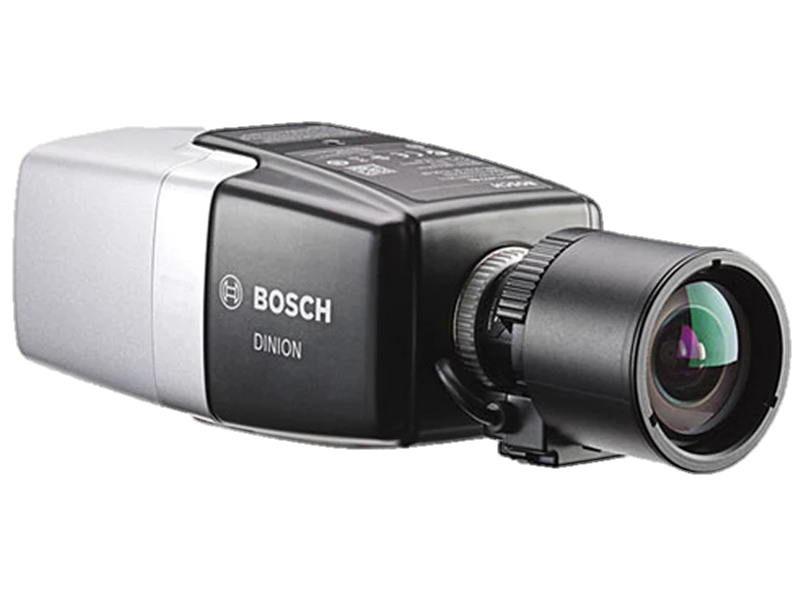 VFD camera
The video-based fire detection is the system of choice when reliable video motion and fire detection is needed, e.g. applications which are not subjected to construction product regulation or supplementation to existing fire detection systems. it contains all features of the Intelligent Video Analytics which allows analyzing and evaluating moving objects in parallel. Video-based fire detection and Intelligent Video Analytics operate independently from each other and are separately adjustable.
Thermal camera
A thermal imaging camera (colloquially known as a TIC) is a type of thermographic camera used in firefighting. By rendering infrared radiation as visible light, such cameras allow firefighters to see areas of heat through smoke, darkness, or heat-permeable barriers. Thermal imaging cameras are typically handheld but maybe helmet-mounted. They are constructed using heat- and water-resistant housings and ruggedized to withstand the hazards of fire ground operations
Dome Camera

Dome CCTV Cameras. Dome Security Cameras are named for their dome-like shape. Dome cameras are commonly used in surveillance systems inside of homes, casinos, retail stores, and restaurants. A varifocal dome camera gives you the flexibility to adjust the focal distance of the camera lens to exactly where you need it.

Fixed Camera

A photographic lens for which the focus is not adjustable is called a fixed-focus lens or sometimes focus-free. The focus is set at the time of lens design, and remains fixed. Fixed-focus cameras with extended depth of field (EDOF) sometimes are known as full-focus cameras

PTZ camera

A pan–tilt–zoom camera (PTZ camera) is a camera that is capable of remote directional and zoom control. In television production, PTZ controls are used with professional video cameras in television studios, sporting events, and other spaces. They are commonly referred to as robos, an abbreviation of robotic camera.

Box camera

A box camera is a simple type of camera, the most common form being a cardboard or plastic box with a lens in one end and film at the other. The lenses are often single element designs meniscus fixed focus lens, or in better quality box cameras , Because of the inability to adjust focus, the small lens aperture and the low sensitivity of the sensitive materials available, these cameras work best in bright light. Eventually, box cameras with photographic flash, shutter and aperture adjustment were introduced, allowing indoor photos

VFD camera

The video-based fire detection is the system of choice when reliable video motion and fire detection is needed, e.g. applications which are not subjected to construction product regulation or supplementation to existing fire detection systems. it contains all features of the Intelligent Video Analytics which allows analyzing and evaluating moving objects in parallel. Video-based fire detection and Intelligent Video Analytics operate independently from each other and are separately adjustable.

Thermal camera

A thermal imaging camera (colloquially known as a TIC) is a type of thermographic camera used in firefighting. By rendering infrared radiation as visible light, such cameras allow firefighters to see areas of heat through smoke, darkness, or heat-permeable barriers. Thermal imaging cameras are typically handheld but maybe helmet-mounted. They are constructed using heat- and water-resistant housings and ruggedized to withstand the hazards of fire ground operations